Raymond McCullough – biography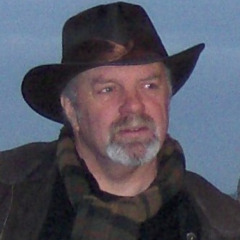 Raymond McCullough, from Co. Down, near Belfast, Northern Ireland, has been a professional writer for more than twenty three years. He began lecturing in Computing at a local Northern Ireland college in 1997, and was soon encouraged by colleagues to publish his computing notes.

He contacted three UK magazines and was asked to contribute a regular beginner series for one of them, starting in 1988, and continuing for several months. Technical articles, reports and software and hardware reviews followed for this and several other UK magazines.

In 1990, he began to edit and publish an Irish Christian magazine,
(published from 1990-96), along with his wife, fiction author Gerry McCullough – setting up Kingdom Come Trust in the process. Their first book, Ireland – now the good news! – based on personal and group stories from the magazine – was published by Kingdom Come Trust in 1995. At that time Raymond was also requested to write articles for The Irish Times, in Dublin, and the Presbyterian Herald, in Belfast.

For several months, in 1993, he also hosted a local FM radio show, In tha Name a' Gawd! – on 96.7 BCR (Belfast Community Radio, now Citybeat), in Belfast – which later (2009) developed into his current satellite radio show of music, news and faith-based interviews – broadcast around the world on several satellite networks.

In June 1996, for seven years, he and Gerry began to lead a Cell Group – at that time part of the CFC/Lifelink church network – which grew to involve four cell groups and eventually became an independent fellowship for several years. During that time they worked with a number of very disadvantaged people with problems ranging from family breakdown and abuse, to alcohol, drug and gambling addictions.
They saw a significant number of these people turn to the Lord, although the emphasis was on 'making disciples', not just on seeing people make some decision. They also experienced many incidents of the Lord performing physical healing, miraculous provision and other miracles.
In 1999 Raymond had travelled to Beijing, China, for the China Bike Ride – a charity fund-raising event in aid of the mentally handicapped – remaining in Beijing for an extra week. On his return from China, he recorded the song he had written there, Ballad of Beijing, later adding another five songs to create the CD, The great China Bike Ride, released in 2004.

In 2005 Raymond produced a twelve track album of Celtic & Hebrew worship music, Into Jerusalem and, in 2008, a four track Celtic pop-folk EP, Different.

In 2008, he began to produce Celtic Roots Radio – a 30-minute show of Celtic, folk, folk-rock, Breton, Galician, bluegrass, Cajun, Cape Breton, acoustic and singer/songwriter music – now broadcasting on FM, satellite, webcast and iTunes podcast to more than 100 countries around the world. There are currently around 7,000 downloads/show via iTunes, with syndication beginning on FM stations in Ireland and USA. In April 2009, Raymond also set up a 24/7 Celtic Roots Radio web station on the Live365 network, which now has a playlist of over 800 tracks, from more than 400 individual artists and bands.
In 2009 Raymond began broadcasting his In tha Name a' Gawd! show on the north American Glorystar satellite, via Universal Christian Radio (UCR). The show comprised faith-based interviews he had begun recording in 2006, along with music and NEWS items from his Bread NEWS International page. The KCT Feedback page has hundreds of enthusiastic emails from satellite radio listeners in US, Canada and Caribbean countries. Raymond says, "They love the Irish music and culture – although the interviewees are from many parts of the world." A second Irish-based series of this show will soon be in production (after the current Fresh Bread series) and, hopefully, will also be broadcast in Ireland.
Raymond published his second book,The Whore and her Mother, in August/September 2011 – subtitled, 9/11, Babylon and the Return of the King. He had researched the subjects in this book for about forty years, off and on, but the events of 9/11 brought a new focus to his research and a real sense of increasing urgency encouraged him to complete the book in just four months! He also produced 28 episodes of the 30-min Fresh Bread: Your Kingdom Come (WHM) series for satellite radio, based on 'The Whore and her Mother.'

In October 2011 he published the craic from his Celtic Roots Radio scripts as, 'A Wee Taste a' Craic,' and is also working on a TV documentary, filmed mainly in Canada, entitled, 'Broken Treaties.'

In September 2012 the AudioBook edition of The Whore and her Mother was released and in October 2012 Raymond published 'Oh What Rapture!: Is a 'Secret Rapture' going to spare believers from tribulation to come? This latest book will also be broadcast as a satellite radio series in the near future and an AudioBook edition is planned. Raymond has several more books in the pipeline, including a follow-up to The Whore and her Mother, entitled, What Kinda People?

(See Raymond's personal website for more info).
Email us to request further info. and updates.