Partner | UCR page

ING | Fresh Bread | BNI | WHM:911

47 faith-based N E W S stories
from around the nations
[ Archive: more encouraging stories ]
---


Are many Palestinians really Jews?
By Aviel Schneider, Israel Today 16th June, 2011
In the shadow of the conflict over the Promised Land more and more Palestinians are disclosing the truth: Entire families are considering conversion to Judaism. They claim that their ancestors were forced to choose between religion (Judaism) and remaining on the Land, and hence, they were compelled to convert to Islam.

On our forays into the biblical heartland of Judea and Samaria we have met many Palestinians who

have told us about their Jewish ancestry. For their own protection, we cannot publish everything that we were told.

These Palestinians are part of the seed of Israel and could be called "Palestinian Marranos" - like the "secret Jews" of Spain in the 15th century who were forced to convert to Christianity, but covertly remained observant Jews. By returning to the Jewish religion and nation, they foresee a peaceful resolution of the conflict.

[ Read complete story ]


---


Raising Fish In A Barrel
By , Israel - Light onto Nations 15th June, 2011
An Israeli innovation for raising seafood anywhere - including the desert - could be the answer to the world's growing problem of over fishing and water shortages.

"Our technology is totally independent of the sea," says Dr. Yossi Tal of Israel's Grow Fish Anywhere (http://growfishanywhere.com), a company that invented a way to raise fish commercially under any

kind of conditions.

"We are establishing our own unique ecology in our system to sustain the fish, without discharging any pollution."

GFA's solution could signal a breakthrough as the world's fishing industry faces the effects of over fishing, as well as chronic water shortages.

[ Read complete story ] [ Watch YouTube video ]


---


Tel Aviv Uni. finds cinnamon could combat Alzheimer's


Team of Tel Aviv University scientists, headed by Prof. Michael Ovadia, isolate a substance in the cinnamon plant which inhibits development of Alzheimer's in mice.

By Dan Even, Haaretz.com 9th June, 2011
A cinnamon extract inhibits the development of Alzheimer's disease (AD ), Tel Aviv University scientists have discovered.

The scientists, headed by Prof. Michael Ovadia of the zoology department in the life sciences faculty, have isolated a substance from the cinnamon plant, referred to as CEppt, which inhibited the disease in

laboratory mice.

The study, published in the scientific periodical PLoS ONE in January, was conducted with several Tel Aviv University life sciences laboratories, including those headed by Prof. Ehud Gazit, the university's deputy research and development president, Prof. Dan Segal and Dr. Dan Frenkel.

[ Read complete story ]


---


The Sinai Connection - Israel's Ancient Title Deed to the Land
By Michael Rood, Michael Rood on the loose (with Split Rock Research) 18th Feb., 2011
For seven years, Michael Rood traveled the globe presenting the evidence of the "REAL" Mount Sinai in Arabia.

Armed with only a few photographs and short segments of extraordinary video footage, Michael exposed fallacious traditions and shed new light from the Hebrew Scriptures, which detailed Israel's exodus from Egypt.

The true source of Michaels video evidence

remained a secret, even to him, until a former Saudi Aramco oil field engineer and his wife attended the "A Rood Awakening!" seminar.

That night, James and Penny Caldwell identified themselves as the clandestine source of Michael's covert information. Now that they were safe in America, they offered Michael full access to nearly ten years of stockpiled evidence - a treasure beyond belief!

[ Read full story from Split Rock Research ]


---


Exorcist in Rome says the Church has stripped itself of weapons against evil
By Spirit Daily January, 2011
Father Gabriele Amorth, the official exorcist in Rome, has warned that wanton consumerism, sexual promiscuity, the occult, abortion, and homosexuality have caused a tremendous outbreak of demonic activity at a time when the Church has stripped itself of weapons to fight it.

Amorth's remarks come in a bestselling book, An Exorcist Tells His Story, and parallel warnings from such places as Fatima -- where seer Lucia dos Santos said we are facing a "decisive" battle with the devil -- and Medjugorje, where just two weeks

ago, on January 1, the Virgin told seer Marija Pavlovic that devotion is urgent at a time when "Satan is free from chains." The remarks also parallel comments by the Pope himself, who before he ascended to the throne of Peter once commented that we are in an "apocalyptic" battle between light and dark.

Indeed, it was just last summer that the Pope himself, along with Father Amorth, attempted to exorcise a 19-year-old girl who erupted into a demonic tirade during an audience at the Vatican

[ Read complete story ]


---


Man Dies and Returns to Life on the Operating Table
From Godvine.com
| | |
| --- | --- |
| After a massive heart attack took this man's life, the cardiologist felt an overwhelming urge to pray over his body. Miraculously, he returned to life with no medical explanation. Amazing. | |

[ Watch video of story ]


---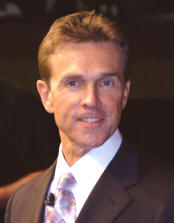 Bill Wiese, 23 Minutes In Hell
From Divine Revelations/Spiritlessons.com
Bill Wiese saw the searing flames of hell, felt total isolation, and experienced the putrid and rotting stench, deafening screams of agony, terrorizing demons, and finally, the strong hand of God lifting him out of the pit.

"Tell them I am coming very, very soon!"

Wiese's visit to the devil's lair lasted just twenty-three minutes, but he returned with vivid details etched in his memory. Since this life-changing ordeal, he has spent the last seven years studying the Scriptures to find answers and has listed more

than 150 Bible verses referencing hell.

Everyone is curious about the afterlife, and now Wiese shares his insights to commonly asked questions such as:
* Is hell a literal burning place?
* Where is hell?
* Do you have a body in hell?
* Are there Degrees of punishment in hell?
* Are there children in hell?
* Can Demons torment people in hell?
* Can "good" people go to hell?

"Even if you don't believe my story, I hope you will believe the Scriptures and avoid hell just the same."

[ Download video of story ]


---


Rabbis hit out at Christian funding for Holocaust centre
By Nathan Jeffay, The Jewish chronicle Online, September 28, 2010
Leading Israeli rabbis are furious that a new residential facility for Holocaust survivors is being funded by evangelical Christians.

Last Sunday dignitaries and politicians attended the opening of the largest assisted-living facility for destitute Holocaust survivors in Israel.

The International Christian Embassy Jerusalem, an umbrella organisation for evangelical groups, donated NIS 3 million (£517,000) to local non-Christian charity Yad Ezer L'Haver so that it could expand a 15-resident facility to accommodate 80 survivors.

It has now donated a further NIS 1 million (£172,000) for additional expansion.

[ Read complete story ]


---


Nicaragua Holds Its Ground against Pressure to Legalize Abortion
By Aimee Herd, Christian Telegraph Breaking Christian News, June 23, 2010
According to a report from the UN Human Rights Council (HRC) proceedings, 11 countries called for the country of Nicaragua to legalize abortion.

The Christian Telegraph reports, however, that Delegate Carlos Robelo "flatly refused to bow under pressure" and his country remains one of the few

left in the world that maintains a total ban on abortion.

Robelo reportedly told the HRC that Nicaragua would continue to stay pro-life in its policies, and would not allow "therapeutic abortions." He stated that his nation's current legislation "expresses the will of the country's people."

[ Read complete story ]


---


Genetic testing raises an age-old question - are the Jews a people, or a religion?
By MAYRAV SAAR New York Post, June 13, 2010
Two new genome studies of Jews worldwide prove that the Jewish people --- long called the "People of the Book," the "Chosen People" or, in unkind circles, "those people" - are, indeed, a people after all.

The first study, by researchers at New York's Albert

Einstein College of Medicine of Yeshiva University, found that Jews across the globe share distinct genetic traits that are different from other groups and that trace back to the ancient Middle East.

Researchers say the study, published in the American Journal of Human Genetics, puts to rest age-old questions about whether Jews are a group of unrelated people who share a religious ideology or a distinct ethnicity with common ancestry.

[ Read complete story ]


---


Thousands of Aboriginal People Converge on Ottawa, Canada
By Forgiven, June 13, 2010
Thousands of Aboriginal individuals assembled in Ottawa recently to release the forgiveness that Prime Minister Stephen Harper requested in 2008. The Prime Minister concluded his apology for Indian Residential Schools by requesting "the forgiveness of the aboriginal peoples of this country for failing them so profoundly."

"At that moment," says Chief Kenny Blacksmith, "the onus was placed on our people as individuals to respond. The only way to come into our full

healing as the First Peoples of Canada is to forgive. Forgiveness is not political; it cannot be bought or sold; it cannot be legislated. It is an individual choice that can break the generational cycle of victimization and accusation."

Blacksmith met beforehand with Prime Minister Harper, who could not attend the event on account of international obligations, but has been very supportive, and addressed the Summit via video on Saturday. The National Forgiven Summit came out of the vision and leadership of Chief Blacksmith, a residential school survivor, former Deputy Grand Chief of the Grand Council of the Crees of Quebec, and founder of Gathering Nations International.

[ Read complete story ]

[ Read: Native residential school forgiveness granted ]


---


It's True: Israel Was the 'Land of Milk and Honey'
By Thomas H. Maugh II, Los Angeles Times Breaking Christian News, June 10, 2010
The Bible often refers to Israel as the "land of milk and honey," but until recently most scholars assumed the "honey" referred to a fruit nectar. Now, since the discovery of a 3,000-year-old apiary in the Jordan Valley three years ago, and the theory that the bees were actually from Turkey, researchers believe the Bible was referring to the "real thing."

"This is a very special discovery...because there is no evidence from before for bringing any kind of

animals from such a distance, especially bees, which represent a quite complicated, sophisticated type of agriculture," said archaeologist Amihai Mazar of the Hebrew University of Jerusalem. "This throws new light on the economy of the Biblical period."

Mazar was quoted as estimating that there were 100 to 200 hives in the central part of the city, with 1.5 million to 2 million bees if all hives were in use. "That's quite strange for a city" because bees can be a nuisance, he said. "There must have been some central authority that forced the city to accept the apiaries."

[ Read complete story ]


---


Egyptian Couple Shot by Muslim Extremists Undaunted in Ministry
By Compass Direct News, June 9, 2010
Rasha Samir was sure her husband, Ephraim Shehata, was dead. He was covered with blood, had two bullets inside him and was lying facedown in the dust of a dirt road. Samir was lying on top of him doing her best to shelter him from the onslaught of approaching gunmen.

With arms outstretched, the men surrounded Samir and Shehata and pumped off round after round at the couple. Seconds before, Samir could hear her husband mumbling Bible verses. But one bullet had

pierced his neck, and now he wasn't moving.

In a blind terror, Samir tried desperately to stop her panicked breathing and convincingly lie still, hoping the gunmen would go away. Finally, the gunfire stopped and one of the men spoke. "Let's go. They're dead."

On the afternoon of Feb. 27, lay pastor Shehata and his wife Samir were ambushed on a desolate street by a group of Islamic gunmen outside the village of Teleda in Upper Egypt. The attack was meant to "break the hearts of the Christians" in the area, Samir said.

[ Read complete story ]


---


'Ray of Hope' as Iraqi Parliament Approves Five Christian Seats
By Teresa Neumann, Assyrian International News Agency Breaking Christian News, June 8, 2010
Assyrian International News Agency (AINA) reports that the Christian community in Iraq "may see a ray of hope" as Iraq's Federal Supreme Court has approved the results of the March election which include five Christian seats in the Iraqi parliament.

According to the report, the five Christian seats comprise part of 14 seats in the Iraqi parliament that are held by non-Muslims. The legislature has a

total of 325 seats. Last term, Christians only held two seats.

Yonadam Kanna, one of the five Christian Iraqi Parliament members and secretary general of the Assyrian Democratic Movement, was quoted as saying that with larger representation in the legislature, Christians in parliament will push for security, more job opportunities, the end of discrimination policies and compensation for Christians who fled Iraq, to return what was stolen and what was lost.

[ Read complete story ]


---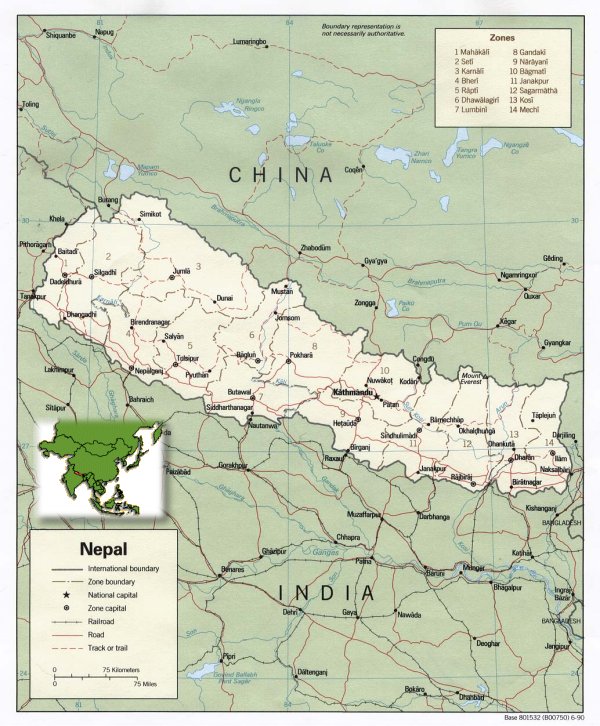 Nepal Churches Growing Despite Persecution & Tensions
By Thomas H. Maugh II, Los Angeles Times Breaking Christian News, June 3, 2010
A Christian advocacy group said Thursday, June 3, that Nepal's churches are experiencing "unprecedented growth" despite reported political turmoil and persecution.

U.S.-based International Christian Concern (ICC) reported that an increasing number of people turn to Christianity in Nepal at a time when the Asian

nation faces turmoil, including a strike by the Maoist party.

"Nepal lost electricity, water and transportation," during that six-day general strike, ICC said. The organization cited research from mission group Build International Ministries (BIM) as proof that the Nepali churches grew from a handful in the 1950's to denominations with over 100,000 active members today.

[ Read complete story ]


---


Second Wave of Deportations Hits Foreign Christians in Morocco
By Compass Direct NEWS, May 21, 2010
Muslim hardliners pressure government; nationals fear they may be next victim of 'purging.'

In a second wave of deportations from Morocco, officials of the majority-Muslim country have expelled 26 foreign Christians in the last 10 days without due process.

Following the expulsion of more than 40 foreign

Christians in March, the deportations were apparently the result of Muslim hardliners pressuring the nation's royalty to show Islamic solidarity.

The latest deportations bring the number of Christians who have had to leave Morocco to about 105 since early March. Christians and expert observers are calling this a calculated effort to purge the historically moderate country, known for its progressive policies, of all Christian elements -- both foreign and national.

[ Read complete story ]


---


An Iranian has a vision of Jesus
By morethandreams.org,
Even as a small child, Khosrow questioned the "meaning of life." Everything around him raised questions. Why do flowers have color? What's beyond the stars? Where do we go when we die? Who are "those people" inside the TV set? Where do they go when the TV is shut off? When no one could answer his many questions satisfactorily, his sensitive nature gave way to a growing depression.

One day as a young man, he passed by an Assyrian Christian church and decided to go inside, thinking he might find answers to some of his "questions." There were only a few elderly women

there and an elderly pastor who gave him a box of books. The books were all in Farsi and among them was a copy of the New Testament, which Khosrow read from cover to cover.

But the experience of reading alone was not enough to satisfy his search for answers. He threw the book across his room in despair. Just then, the form of a man came to him in a vision. This man extended his hands toward Khosrow and told him: "Take my hands and everything will change forever."

Khosrow took the man's hands and a wave of what he describes as "electricity" flowed through his body. Kneeling, he began to weep, making such a noise that his parents rushed to the room. They were flabbergasted to see their son crying for the first time in many, many years.

[ Read complete story ]


---


Israel Gas Field Is Now Twice the Size of Previous Estimates
By George Whitten, Jerusalem Bureau Chief Worthy News.com, August 27, 2009
Israel's discovery of the one of the world's largest natural gas fields is much larger than previously estimated, according to a new report obtained by Worthy News.

The Tamar Gas field, offshore from Haifa, is now worth $8 billion, nearly double previous estimates of local analysts, said a report prepared by Wood

Mackenzie Research and Consulting.

Tamar is the world's second largest natural gas discovery over the past 18 months. Natural gas will be flowing into Israel by 2012, officials said.

Analysts say the natural gas field will have a huge impact on the economy of Israel and is expected to make the Jewish state more energy independent.

[ Read complete story ]


---


Saudi Forces Free Kidnapped Christian Girls In Yemen
By Stefan J. Bos Worthy News.com, 2010-05-18
Saudi Arabia's security forces freed two German Christian girls kidnapped nearly a year ago in neighboring Yemen but the fate of their abducted parents, their infant brother and a British engineer remained unknown, officials and Christians said Tuesday, May 18.

Anna Hentschel, 3, and Lydia Hentschel, 5, (pictured in front) were reportedly rescued in an operation targeting the hideout of their abductors in Yemen. The raid, in which Saudi military helicopters took part, happened in the Shada district of the

north-western Yemeni province of Saada province Monday afternoon, May 17, officials said.

The girls, who were part of a group of Christians kidnapped in Saada in mid-June last year, were transferred to Saudi authorities, the Saudi interior ministry confirmed Tuesday, May 18.

Saudi interior ministry spokesman General Mansour al-Turki told reporters that the two rescued girls are in Saudi Arabia, where they receive medical care. "Their condition is okay. But they are in the hospital to make sure they get any medical care they might need."

[ Read complete story ]


---


Jesus Was a Gypsy
By Wycliffe.org,
"When a Gypsy becomes a Christian, the change is extraordinary," says Rudi Walter. He should know. Once in the grip of a drug and gambling addiction, he is a living example of a Sinte who has been powerfully transformed by an encounter

with Christ.

Now, as Scripture-use specialist on the Sinte Romani Bible translation project, he is eager to see God's Word change the lives of many more Gypsies. "Jesus speaks Romani, and this touches our hearts," Rudi explains. "It is our language, and He speaks in Romani---into our problems."

[ Read complete story ]


---


Improving 'Muslim-Jewish' Relations - Is it Possible?
By Israel National Radio, 9th February, 2010
Can the Taliban turn to be Israel-Lovers? Are the Pathan/Pashtun tribes really one of the lost tribes of Israel? Can we all be friends?

Tamar speaks with Dr. Navras Jaat Aafreedi, a Researcher in Indo-Judaic Studies and Medieval & Modern Indian History with a focus on Pathans/Pakhtuns/Pashtuns, and a Member of the Advisory Team on The Ten Lost Tribes Challenge:

"Expeditions of Discovery".

Dr. Aafreedi says he was born a Muslim, but describes himself today as a Human Secularist with a deep belief in G-d. He spent a year in Israel and came away with a love and appreciation for the Jewish nation. He says that there are perhaps forty million Pathans alive today who generally believe that they descended from the Lost Tribes of Israel, calling themselves 'Bani Israel' (B'nei Yisrael/Children of Israel)

[ Read complete story ]


---


Nigeria: Government relaxes curfew as death toll tops 400
By RFI - Radio France Internationale, 20th January, 2010
Authorities relaxed the curfew in Nigeria's central city of Jos late on Wednesday, after three days of sectarian violence that left over 460 people dead.

The curfew, originally in place round-the-clock, will now only apply between the hours of 17.00 and 10.00, the Plateau State Information Ministry announced.

464 bodies have now been found, according to human rights groups and officials at the Kuru Gada Biu mosque where many corpses have been taken.

"Reports from outside the city is that the crisis has escalated and people are sending SOS messages for security to come arrest them," Bashir Ibrahim Idris, from RFI's Hausa service, reports from Jos.

[ Read complete story ]

[ Related story from Release International: Release say, 'Step up security in Nigeria and defend reporting freedom' ]


---


Jewish Agency Brings 144 Falash Mura to Israel this Week
By Jewish Agency, 20th January, 2010
A group of 81 Falashmura arrived in Israel on Tuesday –– the first group from Ethiopia to immigrate to Israel in over a year. Here new arrivals weep with joy after being reunited after many years with relatives who already settled in Israel.

Eighty one new immigrants from the Falash Mura community arrived in Israel in the early morning hours on Tuesday,

Jan. 19, 2010, and another 63 immigrants will arrive on Wednesday, Jan. 20th, marking the resumption of Aliyah from the community in Ethiopia after a gap of 18 months.

Representatives of Israel's Interior Ministry and Jewish Agency emissaries have been in Ethiopia in recent months examining the eligibility of members of the Falash Mura community to immigrate to Israel, according to criteria set by the Interior Ministry.

[ Read complete story ]


---


Spanked kids do better later in life
By Today's Family News.ca, 18th January, 2010
Flying in the face of conventional wisdom, a psychologist has concluded that preschoolers who were spanked by their parents are more likely to grow up happier and be more successful than kids who have never been spanked, the National Post reported.

Dr. Marjorie Gunnoe, a professor of psychology at Calvin College in Grand

Rapids, Michigan, believes there is not enough evidence to prove that getting spanked harms most children. She presented her findings at a conference of the Society for Research in Child Development.

"The claims that are made for not spanking children fail to hold up," Gunnoe told the Daily Mail (UK). But neither does she advocate that parents resort to it indiscriminately. "I think of spanking as a dangerous tool," she said, "but then there are times when there is a job big enough for a dangerous tool. You don''t use it for all your jobs."

[ Read complete story ]


---


Are Taliban descendants of Israelites?
By Amir Mizroch Jerusalem Post, 9th January, 2010
Are the Taliban in Afghanistan and Pakistan descendants of an Israelite tribe that migrated across Asia after it was exiled over 2,700 years ago?

This intriguing question has been asked by a variety of scholars, theologians, anthropologists and pundits over the years, but has remained somewhere between the realms of amateur speculation and serious academic

research.

But now, for the first time, the government has shown official interest, with the Foreign Ministry providing a scholarship to an Indian scientist to come to the Technion-Israel Institute of Technology in Haifa and determine whether or not the tribe that provides the hard core of today's Taliban has a blood link to any of the Ten Lost Tribes of Israel, and specifically to the tribe of Efraim.

[ Read complete story ]


---


When Was the Bible Really Written?
By FOXNews, 9th January, 2010
By decoding the inscription on a 3,000-year-old piece of pottery, an Israeli professor has concluded that parts of the bible were written hundreds of years earlier than suspected.

The pottery shard was discovered at excavations at Khirbet Qeiyafa near the Elah valley in Israel -- about 18 miles west of Jerusalem. Carbon-dating places

it in the 10th century BC, making the shard about 1,000 years older than the Dead Sea scrolls.

Professor Gershon Galil of the University of Haifa deciphered the ancient writing, basing his interpretation on the use of verbs and content particular to the Hebrew language. It turned out to be "a social statement, relating to slaves, widows and orphans," Galil explained in a statement from the University.

[ Read complete story ]


---


Frattini 'shocked' by attack on
Christians in Egypt
ANSAmed, 8th January, 2010
ROME - Italian Foreign Minister Franco Frattini on Thursday voiced his 'shock and horror' over the attack on Coptic Christians in Egypt which left at least seven dead and perhaps as many as a dozen injured.

'The violence perpetrated against the Coptic Christian community in Egypt provoked horror and condemnation,' Frattini said in a statement. 'The international community cannot remain indifferent nor ever let down its guard before such religious intolerance, which represents an extremely grave violation of

fundamental rights.'

'Italy intends to continue to defend the principle of religious freedom, an absolute and inalienable civil right,' he added. 'Episodes of violence and discrimination against religious minorities like what took place yesterday in Egypt are cause for extreme concern. I intend to personally discuss the need to adopt necessary measures to protect the Coptic community in that country when I meet with my Egyptian counterpart, Aboul Gheit, in Cairo at the end of next week,' Frattini said.

[ Read complete story ]


---


Church Bomber in Nepal Repents,
Admits India Link
By CDN, 30th December, 2009

Graciousness of Christians leads head of terrorist group
to join prison fellowship.
KATHMANDU, Nepal, December 30 (CDN) – Disillusioned with Hindu nationalists, the leader of a militant Hindu extremist group told Compass that contact with Christians in prison had led him to repent of bombing a Catholic church here in May 2008.

Ram Prasad Mainali, the 37-year-old chief of the Nepal Defense Army (NDA), was arrested on Sept. 5 for exploding a bomb in the Church of Our Lady of the Assumption, in the Lalitpur area of Kathmandu on May 23. The explosion killed a teenager and a newly-married

woman from India's Bihar state and injured more than a dozen others.

In Kathmandu''s jail in the Nakkhu area, Mainali told Compass he regretted bombing the church.

"I bombed the church so that I could help re-establish Nepal as a Hindu nation," he said. "There are Catholic nations, there are Protestant nations and there are also Islamic nations, but there is no Hindu nation. But I was wrong. Creating a religious war cannot solve anything, it will only harm people."

[ Read complete story ]


---
Muslim Sheikh Pays Solidarity Visit
to the Jews of Hevron
By Nissan Ratzlav-Katz, Israel National News, 28th December, 2009
(IsraelNN.com) Noam Arnon, a spokesperson for the Jewish community of Hevron, told Arutz Sheva about a very unusual guest who came to show his support on Monday.

Making the trip from Italy to Hevron for the second time in recent years, the head of the Italian Muslim Assembly, Sheikh Abdul Hadi Palazzi, met with local Jewish leaders in a show of

solidarity. The sheikh, an Italian national who received his Islamic education from leading mainstream Saudi and Egyptian Sunni institutions, believes that his religion obligates its followers to support Jewish sovereignty in the Land of Israel. In support of his position, Sheikh Palazzi quotes Koranic passages and traditions that affirm God's assignment of this land for the Jews.

As Palazzi has written of himself, he is "a Zionist Muslim clergyman and a friend of the Jewish people."

[ Read complete story ]


---


Man Exonerated after 35 Years Behind Bars
By Mitch Stacy, Associated Press, 18th December, 2009


Bartow, Florida (AP) - James Bain used a cell phone for the first time Thursday, calling his elderly mother to tell her he had been freed after 35 years behind bars for a crime he did not commit.

Mobile devices didn't exist in 1974, the year he was sentenced to life in prison for kidnapping a nine-year-old boy and raping him in a nearby field.

Neither did the sophisticated DNA testing that officials more recently used to

determine he could not have been the rapist.

"Nothing can replace the years Jamie has lost," said Seth Miller, a lawyer for the Florida Innocence Project, which helped Bain win freedom. "Today is a day of renewal."

As Bain walked out of the Polk County courthouse Thursday, wearing a black T-shirt that said "not guilty," he spoke of his deep faith and said he does not harbor any anger.

"No, I'm not angry," he said. "Because I've got God."

[ Read complete story ]


---


Ex-Radical Muslim Brings Message of Reform
By Hillel Fendel, Israel news, 22nd October 2009


(IsraelNN.com) Dr. Tawfik Hamid, a one-time Islamic terror organization member, is now in Israel taking part in the Facing Tomorrow conference in Jerusalem. He believes that the Jews have done their best, and that it's now the Muslim world's turn to make some changes and concessions.

Hamid, an Islamic thinker and reformer, spoke with INN-TV's Yoni Kempinsky on Wednesday, and made some surprising statements. His friendly smile

belies his background as a former student of Dr. Ayman Al-Zawaheri, who later became deputy commander of the international Al-Qaeda terrorist organization.

Hamid explained that his motivation in joining a terror group was simply because "I wanted to serve God." He said it was not borne of "poverty or anything like that," and that his sincere intentions were "used to create a Jihadist, violent mindset that accepts violence. I considered doing crimes in God''s name, but thank God in the critical moments my conscience woke up and I refused to continue."

[ Read complete story ]


---




Christian couple charged after Muslim's Complaint
By Peter Wooding, CBN News UK Correspondent, 21st October 2009


LIVERPOOL, England - A Christian couple in England is now at risk of losing their business after being prosecuted for debating Islam with a Muslim guest.

Police arrested Ben and Sharon Vogelenzang, who run the Bounty House Hotel in Liverpool, after a Muslim woman complained that she was offended by comments made to her in March. Because the legal case is ongoing the couple cannot comment publicly.

According to newspaper reports, the debate at the hotel involved discussion of whether Jesus was the son of God or just a minor prophet of Islam. Newspapers also reported the debate included comments that Mohammed was a warlord and Muslim dress for women was a form of bondage.

The facts of the case are disputed, according to Mike Judge of the Christian Institute, a legal organization helping fund the couple's defense.

He says it's important that Christians defend their right to talk about their faith.

[ Read complete story ]


---


Church may be Forced to Close over
Muslim Neighbour Singing Complaint
, Christian Legal Centre, 8th October 2009


A LONDON Church was effectively silenced by a Court after a decision by Magistrates to uphold a noise abatement notice, not to play excessive sound, after just one Muslim neighbour complained about noise levels of worship in a church which was next door to the house he purchased.

Singing songs of praise on a Sunday is normal

Church activity. Using amplification is a normal part of Church life and it was argued at the Court hearing that the normal use of a Church building entails worship and cannot constitute noise nuisance.

Immanuel House of Worship Church has been meeting in Walthamstow since it bought the premises in 2006. The Church was built in 1894 and was formerly used by the United Reformed Church, when the Church owned all the land on which the current properties are now built.

[ Read complete story ]


---


Community Is Not the Goal
What the church can learn from a "burned-out hippie" commune.
A Leadership interview with Jon Trott

Brandon O'Brien, Christianity Today, 20th March, 2009


According to Jon Trott, Jesus People USA (JPUSA) began as a handful of "burned out hippies" who traveled the country in a school bus until they ended up in Chicago in the mid 1970s.

Now it is an intentional community of nearly 500 inhabitants that shares a common purse and serves its neighbors in the city's Uptown neighborhood through its seniors center, homeless shelter, and discipleship training school. Brandon O'Brien asked Trott, a member of JPUSA since 1977, what the average local church can learn from JPUSA's

radical commitment to community.

How does JPUSA differ from the newer intentional communities today?

The younger communities are way more cerebral about community. They study Benedict, for example, and build community self-consciously around his principles. We were just trying to study the Bible, and we realized that we needed each other to survive as Christians. I don't say this frivolously, but when I think of us, I think of the verses regarding the things that are not confounding the things that are. We didn't have the brightest and the best. We were the wrecks, the mutts. Many of us had been kicked to the curb.

[ Read complete story ]


---


Slumdog inspired us to set up Indian orphanage


Belfast Telegraph, 7th March, 2009


| | |
| --- | --- |
| A County Armagh couple have been so moved by the multi- Oscar winning film Slumdog Millionaire that they are setting up their own orphanage in south-east India. | Janet and Nelson Thomas-Raja have given themselves an 18-month timetable to uproot themselves from their cosy life in Portadown and create an orphanage for at least 10 street children and raise them as their own. |

[ Read complete story ]


---


Mali: Face in the 'meteor'


The Jesus Visions, Christine Darg, 2008


Reportedly there have also been a number of dramatic signs in the skies over Muslim nations. From the West African nation of Mali, the following news report was sent to my husband, European and West African Director for The 700 Club television program.

"Life in Mali begins to stir before daybreak. By sunrise, the motorbikes, carts and cars are crowding the two narrow bridges to cross the muddy Niger River from one side of the capital city, Bamako, to the other. One recent morning, those who were awake at 5 a.m. stared at the still-dark sky and the last remaining stars. Vast sections of Bamako have no electricity in the

suburbs and the population is accustomed to finding its way in the gloomy, dusty nights of living on the edge of the great Sahara Desert. But on this occasion, there was an unusual light in the heavens.

"As the sky grew lighter, suddenly over the horizon, people could see a large white light moving south to north. It was surely not a comet or meteor, because it seemed too large, too close and it was moving at a speed that was easy to follow. Was this some kind of UFO apparition, or an aircraft with searchlight? Nobody could remember seeing anything like it in his or her lifetime. By daybreak, the light in the sky was the talking point of every conversation in the marketplace, the offices and schools.

[ Read complete story ]


---


India: 56 killed in Orissa riots


Release International, September 16th, 2008


At least 56 people have been killed and tens of thousands forced to flee their homes as the 'worst ever riots against Christians' rock the state of Orissa.

Anti-Christian violence erupted across at least 12 districts after the murder of a Hindu militant leader and four of his disciples on August 23. His followers blamed Christians –– even after Maoists

admitted responsibility for the attack.

In what some observers are calling a spate of 'ethnic cleansing', Hindu militants are attacking Christians and burning their homes, businesses, schools, churches, even their orphanages. In Bargarh district, a young woman was burned alive as she tried to protect children from militants torching their orphanage. The Compass Direct news agency reports that Christians are being forcibly "'reconverted" to Hinduism under threat of violence.

[ Read complete story ]


---


Who was the Mystery Soldier who left the hospital so quickly?

An amazing true story about how the kindness one does for another can come back to you.
Friends of Efrat.org, September 14th, 2008


Yoni, an Israeli Defense Force soldier stationed in Hebron, was shot by an Arab terrorist. It happened very early in the morning, and no one else was awake to hear it. Yoni passed out and was bleeding steadily, his life was heading toward a silent end.

But another soldier stationed nearby heard the shot and went to investigate. He found a fellow Israeli soldier bleeding to death. He tried the best he could to stop the bleeding and called for help. Waiting for help to arrive, he kept applying pressure to the wound - literally

holding Yoni's life in his hands.

Yoni was taken to a hospital in Be'er Sheva where he underwent surgery. Yoni's parents were notified and they rushed to the hospital. Imagine the fear of the parents who were only told "your son has been injured and is in the hospital." When they arrived the doctor told them that Yoni was shot but will be alright. Had it not been for the immediate actions of the other soldier, their son Yoni would have bled to death. It was a miracle that the other soldier heard what no one else heard, and managed to locate Yoni as quickly as he did. The parents wanted to thank that soldier, but he had just left the hospital after hearing that the soldier he helped would survive.

[ Read complete story ]


---


Hamas leader's son becomes Christian, embraces Israel

By Ryan Jones Israel Today, July 31st, 2008


The son of the leading Hamas figure in Judea and Samaria (the so-called 'West Bank') said in an interview with Ha'aretz that he has converted to Christianity and repented of his sins for being an active part of a culture of hate and death that targeted God's Chosen.

Massab Yousef, son of Sheikh

Hassan Yousef, spoke to the Israeli newspaper from a cafe in California. He knows that he can never return to visit his family in Ramallah without facing certain death.

Saying that he now prefers to be called 'Joseph,' the young man urged his Jewish interviewer and the entire nation of Israel to beware of phony peace gestures by Hamas or any other Arab authorities that are ultimately guided by Islam.

[ Read complete story ]


---


New Israeli regulations could cripple Christian ministries

By Nicole Jansezian Israel Today, July 27th, 2008


Israel's Ministry of Interior has decided to reinstate an old regulation that is threatening to cripple, if not shut down, several Christ -ian ministries by limiting the time volunteers can spend serving in Israel to 27 months.

The ruling was as sudden as it was drastic. The effects began to be felt earlier this month when three volunteers from Christian Friends of

Israel, assuming their visas would be renewed at the Interior Ministry under the previous five-year agreement, were instead told they had two weeks to pack up and leave the country.

Since then, several more volunteers who have been in the country at least two years have been denied visa renewals and are planning hasty departures. Many others have been left with a heavy sense of uncertainty as their own visas come due in the following months.

[ Read complete story ]


---
UCB Ireland Radio - Broadcasting Licence for Ireland
Praise God from whom all mercies flow ...
On Monday 16th July, the contract for the first Christian satellite licence ever awarded in Ireland was duly signed at the offices of the Broadcasting Commission of Ireland (BCI) by Peter Bradshaw and Richard Willoughby of UCB.

After many years and much

endeavour, UCB Ireland now has a licence, and work is underway to prepare the building, programming, acquire staff and equipment, all before we launch early in 2008.

This is a cause of much celebration for us, and we are supremely grateful to God for all His mercies to us. We also thank all our supporters who have enabled us to get this far through their prayers and financial support.

[ Read complete story ]


---


Court applies Law of Return to Messianic Jews because of fathers

By Dan Izenberg, April 22nd, 2008


Messianic Jews are entitled to Israeli citizenship according to the Law of Return if their father is Jewish, according to a precedent-setting ruling handed down last week by the High Court of Justice.

Fifteen years ago, the court rejected a petition by Messianic Jews who

demanded to be recognized as Jews so as to automatically receive Israeli citizenship according to the Law of Return. In that landmark case, the court ruled that Messianic Jews had converted, and therefore were no longer Jewish.

Since then, the state has refused to grant all requests for citizenship according to the Law of Return by Messianic Jews.

[ Read complete story ]


---


Anti-missionaries suspected in attack

By Yaakov Lappin, March 23rd, 2008


Police investigating the sending of a package which exploded in the home of a Christian pastor in Ariel are leaning toward the theory that a Jewish anti-missionary was behind the attack, the preacher told The Jerusalem Post on Sunday.

David Oritz's 16-year-old son, Ami, sustained serious injuries in the blast, after opening the package, which was made to look like a Purim gift.

"They [the police], as far as I understand, do not suspect Palestinian terrorism. They suspect a Jewish anti-missionary motive," Oritz told the Post by phone from his Ariel home, minutes after returning from the hospital.

[ Read complete story ]
[ "Messianics: Attack on boy one of many" ]


---


Sderot Inaugurates Renovated Bomb Shelters, Funded by Christians

International Fellowship of Christians and Jews (IFCJ), February 11th, 2008


Sderot Inaugurates Renovated Bomb Shelters, Funded by Christians
Rabbi Eckstein Announces Plans to Upgrade 400 Shelters in Ashkelon.

As Qassam rocket barrages from Gaza continue to strike the embattled town of Sderot in southern Israel, the International Fellowship of Christians and Jews (IFCJ) and the Sderot Municipality

held a special ceremony on Thursday, February 7, 2008 to inaugurate 32 public bomb shelters, renovated with the help of IFCJ and its Christian supporters.

Funded at a cost of $1.5 million, the upgraded shelters were declared operational several weeks ago, providing Sderot''s 20,000 residents desperately-needed protection from daily missile strikes launched by Hamas and other terrorist elements in Gaza.

[ Read complete story ]


---


Two important cases for Israeli Messianics

By Mike Decker - Israel Today, July 5th, 2007


The decisions revealed the opinion of the Israeli government towards the Messianic Jewish community, and exposed the passive and non-political attitude of the Messianic community.

Two very important court decisions have recently been issued in Israel, in which several very positive results emerged regarding the depicted opinion of the Israeli government towards the Messianic Jewish community. Furthermore, these court decisions expose the passive and non-political attitude which is prominent in the Messianic community and which indicates that this community is a minority group

that is entitled to receive the court's protection.

In both these court decisions, the Israeli governmental institutions operated in favour of the Messianic community and in response, different fundamental religious groups lodged a petition against these standard governmental decisions. In the first court decision, the State's advocacy and the local committee for planning and building stood beside the Messianic community and against the fundamental religious groups. Moreover, in the second court decision the State'''s advocacy and the general police commander stood beside the Messianic community and against the fundamental religious groups and their advocates.

[ Read complete story ]


---


Eritrean Gospel Singer Released

By Release International, CrossRhythms, November 18th, 2006


Helen Berhane was held in a shipping container for practising her faith

Gospel singer Helen Berhane has finally been released from detention in Eritrea. The authorities have been holding her in a steel shipping container in the desert for refusing

to give up her religious activities.

They locked her up shortly after Helen released an album of gospel music and ordered her to sign a paper renouncing her faith and promising to take no further part in church activities. She refused to sign.

[ Read complete story ]


---


Religion: The forgotten people

By Etgar Lefkovits, Jerusalem Post, December 29th, 2006


The head of the Gaza Strip's tiny Roman Catholic community cancels Christmas Eve's Midnight Mass, citing recent Palestinian violence.

The top Catholic official in the Holy Land, Latin Patriarch of Jerusalem Michel Sabbah, calls the traditional birthplace of Jesus "a city of conflict

and death" as a result of Israeli counterterrorism measures.

It is Christmas 2006, but there is little holiday spirit for the Christians living in the West Bank and Gaza. Despite the lull in violence in Israel, only a trickle of foreign tourists are visiting Bethlehem. These are not easy times for Christians living in the Holy Land. And the outlook is even bleaker.

[ Read complete story ]


---